[size=62]The Real Reason George Clooney's First Marriage Didn't Work Out[/size]
Reportedly, Talia wanted a "normal" married life. George wanted an A-list career. So, there was tension between the two.
BY DEB COGGIN15 HOURS AGO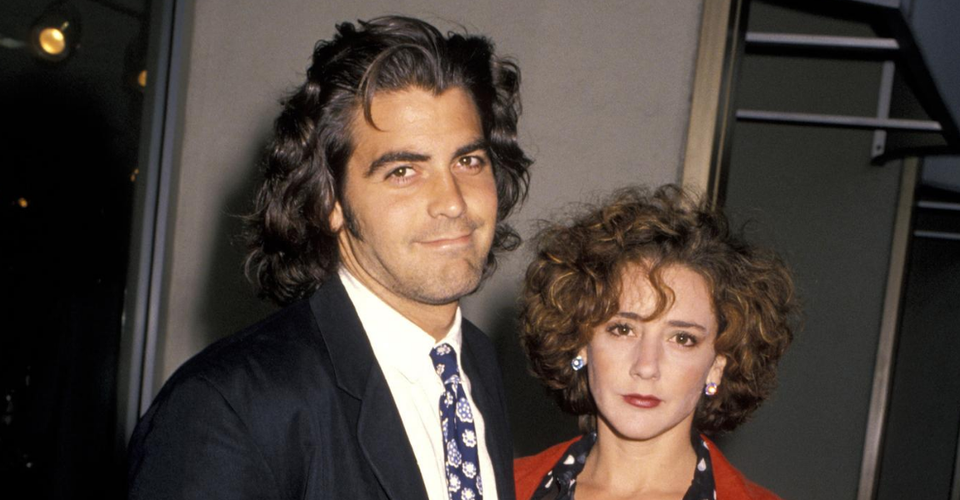 Actor and notorious prankster George Clooney and Talia Balsam were married from 1989 to 1993. The divorce lasted 25 months, 5 months longer than the marriage. There was a custody battle . . . over a pig and assorted wrangling. It was a pot-belly pig named Max. George won.
We tend to think of George Clooney as a mega-rich superstar who is all loved up with the gorgeous Amal Clooney. And he is. But when he married Talia Balsam he was still struggling to get a foothold in Hollywood. The year before they married, he was in a "so bad it's good" movie called The Return of the Killer Tomatoes. Talia, the daughter of actor Martin Balsam, had already established a steady career in Hollywood.
Continue Scrolling To Keep Reading
Click the button below to start this article in quick view.
START NOW
Both have admitted they weren't ready for marriage. George was laser-focused on his career to the exclusion of just about anything else, including his wife. Surprisingly, many people who ran into him got a distinctly single-guy vibe.
A year after the divorce was finalized, George Clooney hit paydirt playing Dr. Doug Ross in the long-running TV show ER. Ross, not unlike Clooney himself at the time, was a hard-drinking womanizer.
Let's have a look at George Clooney's marriage to Talia Balsam and try and figure out what went wrong.
[size=39]He Was Struggling, She Was Well-Connected[/size]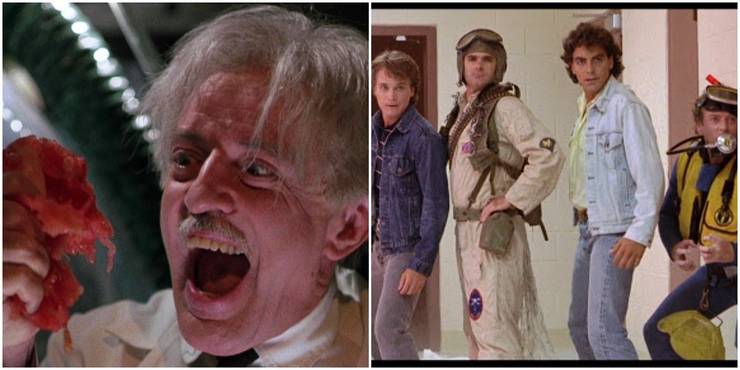 In the late 1980s, George Clooney was struggling to move on from the D-list. Witness 1988's The Return of the Killer Tomatoes. It was a very bad film about, guess what, tomatoes that killed. Sure, George's father was a journalist and news anchorman and the brother of singer Rosemary Clooney. But the Clooneys were no match for Talia Balsam's connections.
Pinterest
Talia came from solid Hollywood stock. Her mother was successful actress Joyce Van Patten (sister of actor Dick Van Patten) and her father was the well-respected actor Martin Balsam. There was always plenty of money around. In fact, one of George's complaints about their divorce is that Talia, who came from money, tried to grab as much as she could get. George was mostly a TV actor, while Talia's parents flitted between New York and Hollywood, doing both stage and screen work.
RELATED:[size=26]15 Facts About The Cars And Bikes In George Clooney's Life
[/size]
So, perhaps George felt at a disadvantage. He well-remembered that in his younger days his father Nick had come to Hollywood in search of fame and fortune. He didn't make it. George was hungry for success and all the perks it brought. And he got both.
[size=39]George Was Career Driven[/size]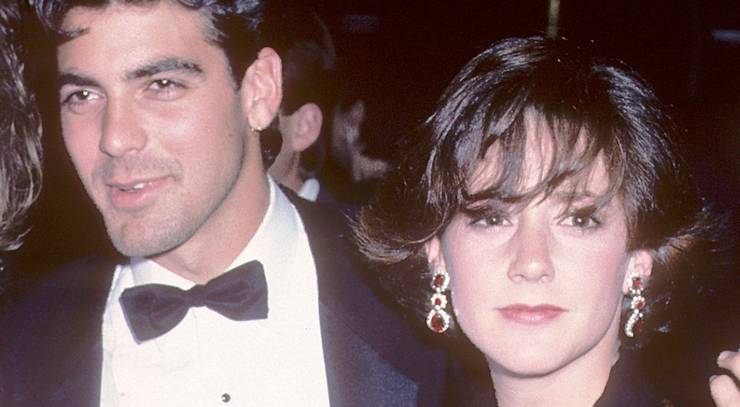 Closer Weekly
Reportedly, Talia wanted a "normal" married life. George wanted an A-list career. So, there was tension between the two. George, for various reasons, just wasn't around much. Sure, he was hungry for more and better parts, while Talia was more relaxed about it all. She had long-established connections via her rich and famous parents.
George was a hungry outsider. They have both said they were not ready for marriage. George was a very young 28, Talia a couple of years older. In the end, they were only together 20 months before they decided to call it quits.
RELATED:[size=26]10 Times Brad Pitt And George Clooney's Bromance Had Us Dying Of Laughter
[/size]
[size=39]Married But (Sort Of) Living The Single Life[/size]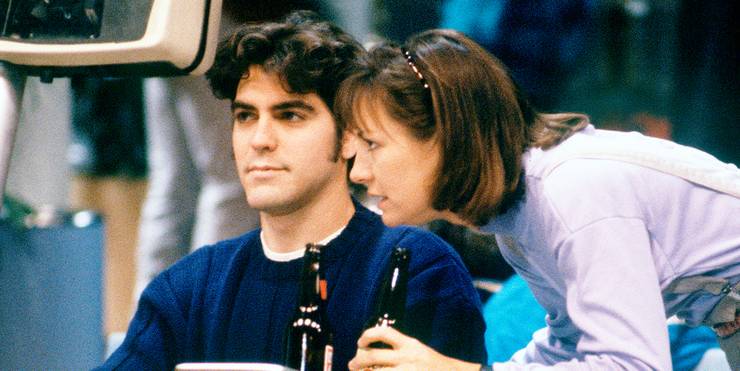 Us Weekly
During his marriage to Talia, George just didn't behave as if he were married. Many people he encountered while out with his male buddies thought he was single. Talia tended to be a more serious stay-at-home type, while George was the life and soul of any party. Many were amazed when they learned George had a wife. The problem was, the more success he had, the more women he attracted.
Some called him a "lousy" husband who only thought about himself. After his divorce, George vowed never to remarry, saying he just wasn't very good at it. The whole "being tied down to one person" thing just wasn't for him he said. And he certainly kept busy dating a string of lovely ladies. After marriage to Talia, he was determined not to commit to any relationship on a long term basis.
And then along came Amal.
RELATED:[size=26]George Clooney's Nespresso Controversy, And 14 Other Things He's Up To Now
[/size]
[size=39]George And Talia Had Different Priorities[/size]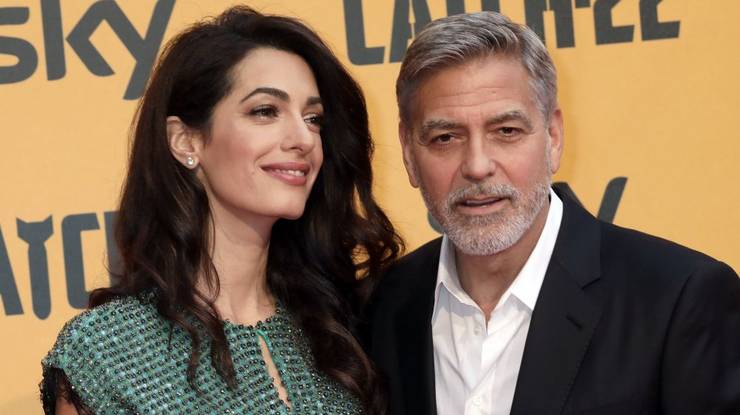 The List
We know that at the time of his marriage to Talia Balsam, George was focused on his career. But, as the years went on, he developed a real interest in "giving back" and making a difference. Talia did not share that passion. Nor did any of the arm candy babes he paraded around the Red Carpet. It was not until he met Amal Alamuddin, a high powered human rights lawyer, that he really met his match.
These days, Talia looks back on her marriage to George as a mistake. But, she adds, tongue-in-cheek, he will always be a charming man. Read that he's superficial. That was then and this is now. His father Nick says George has grown and branched out so much that he is almost unrecognizable from the young buck who was married to Talia Balsam.
YouTube
George has found love and fatherhood with Amal. But what of Talia? She is happily married to actor John Slattery. They have an adorable son named Harry. And they have worked together, playing husband and wife Mona and Roger Sterling in Mad Men. 
At the end of the day, George and Talia just weren't suited to one another. If you want to apportion blame, George probably gets most of it. But it all turned out well in the end for both of them.
Last edited by Admin on Thu 06 Aug 2020, 19:22; edited 1 time in total (Reason for editing : added pictures)

annemarie

Over the Clooney moon




Posts

: 10027


Join date

: 2011-09-11



I don't think there's anything there he'd argue with - or that we haven't heard before. Wonder why she's bringing it up again now?

LizzyNY

Zip a dee Clooney!




Posts

: 7762


Join date

: 2013-08-28


Location

: NY, USA



I don't think I've ever seen it put so bluntly about how George gave off heavy single vibes even when married.  They're kind of calling him a cheat, aren't they?

No link, so I'm not sure where this has come from.

ETA: here's the link: https://www.thethings.com/the-real-reason-george-clooneys-first-marriage-didnt-work-out/

Admin

Admin




Posts

: 2040


Join date

: 2010-12-05



Read the credits for the author at the end of the article. WTF is "creative non-fiction"? Sounds like she's training for a job with the drumpf administration.

LizzyNY

Zip a dee Clooney!




Posts

: 7762


Join date

: 2013-08-28


Location

: NY, USA



Creative non fiction = tabloid gossip articles?

But they surely went for the jugular with this article!

Admin

Admin




Posts

: 2040


Join date

: 2010-12-05



Ahhh, just worked out that this is a rehash of an Enquirer article from 2011. Naughty, naughty, naughty! http://www.nationalenquirer.com/celebrity/george-clooneys-bizarre-marriage-wacky-divorce

Admin

Admin




Posts

: 2040


Join date

: 2010-12-05



Is she actually
plagiarizing
from the
Enquirer
???????????
If she doesn't actually work for them isn't it a bit risky to steal their content? Not that anyone there would ever notice this article, but still...

LizzyNY

Zip a dee Clooney!




Posts

: 7762


Join date

: 2013-08-28


Location

: NY, USA



---
Permissions in this forum:
You
cannot
reply to topics in this forum