Free Webmaster Tools
Submit Express

Hmmm, some dubious journalistic research here, but hey, it's a slow news day:
http://www.boldsky.com/insync/life/2012/celebrities-favorite-food-030237.html

Celebrities & Their Favourite Foods Updated: Monday, August 6, 2012, 14:09 [IST] Posted by: Anwesha
Celebrities love food just as much as we do. Keeping their fitness and bizarre diets aside, they like to indulge in their favourite foods pretty much like normal human beings. Just because they are celebrities, their favourite foods are not always healthy or high brow for that matter. There are many celebrities who love street foods. Sonam Kapoor for example, likes all kinds of spicy street food like vada pav, pani puri etc.

Here are some of your favouite celebrities and the foods they love to eat.

Shah Rukh Khan: He usually holds the banner of simple eating and adores dal chawal (plain rice with pulses). But if King Khan wants a treat, what will he eat? Sorry vegetarians but butter chicken is SRK's all time favourite. I guess growing up in Delhi (the best place to have butter chicken) had something to do with shaping his tastes.

Sonam Kapoor: Looking at that slender figure, no one would believe that this celebrity loves unhealthy food. She likes deep fried Sindhi food. But her biggest weakness is cheese and chocolates. I am sure Sonam's dietician has a tough time maintaining her superb figure.

Kristen Stewart: Kristen Stewart's character Bella has just turned into a vampire and is thirsting for blood. However, in real life Kristen Stewart remains a very normal eater. She loves sushi and Italian food like many celebrities. But, her hot favourite is Mexican Tortilla soup that she prepared for a cookery show on television.

George Clooney: At 51, Clooney is looking even better than he did at 30! So what is the secret behind that well toned body? Apparently, it is chayya meat stakes. George Clooney is a regular at Chaya Brasserie in Hollywood. He just loves the special Chayya stake there and eats loads of it!

Katrina Kaif: Compared to the other celebrities and the foods they love, Katrina is a healthy eater. She likes organic food in her diet. But, there is one chink in that armour of good health and it is called cinnamon rolls. Katrina has a fatal weakness for cinnamon rolls and eats at least 2 at a time.

Selena Gomez: This pretty celebrity has a weird indulgence. Instead of sugar and spice an all things nice, she craves for sour stuff. Selena loves pickles and specially sour pickles. She could eat anything with pickles to go with it.

These were some of the favourite foods of celebrities you love. There are others who love the entire cuisine. Jennifer Aniston for example loves Mexican food and wants it to be her last meal.

Katiedot

Admin




Posts

: 13224


Join date

: 2010-12-05



Interesting Katie, I've always known Gee to be a steak man with a burrito on the side, after Sushi of course! Then there's chocolate for dessert! Washed down with beer (sometimes non-alcho) or tequila (worm optional although a source of protein!!!).

fluffy

Ooh, Mr Clooney!




Posts

: 959


Join date

: 2011-03-02




it's me

George Clooney fan forever!




Posts

: 17587


Join date

: 2011-01-03




melbert

George Clooney fan forever!




Posts

: 19310


Join date

: 2010-12-06


Location

: George's House



I already guessed

chocholate
pasta with fresh tomato
beef


your choice?

it's me

George Clooney fan forever!




Posts

: 17587


Join date

: 2011-01-03



Oh I'd say he likes beef alright.....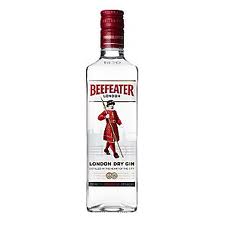 Lakin460

Slow dancing with George Clooney




Posts

: 6802


Join date

: 2012-03-01


Location

: Ohio, USA




---
Permissions in this forum:
You
cannot
reply to topics in this forum