ttps://www.dailymail.co.uk/debate/article-9216861/SARAH-VINE-sew-sexy-man-does-womens-chores-too.html

SARAH VINE: It's sew sexy when a man does 'women's' chores, too

Along with 99.9 per cent of the planet's female population, I first fell in love with George Clooney when he starred as paediatrician Doug Ross in ER.
Even though his character was deeply troubled and a terrible philanderer, there was something about this tall, dark, handsome man who dedicated his life to saving babies — saving babies! — that I and all my girlfriends found irresistible.
Even when whispers started going around that he was gay, we weren't in the slightest put off. A minor drawback, it was felt, and probably not true anyway — just a jealous rumour put about by men intimidated by his matinee idol charm.
It certainly seemed to have no effect on his career, and he went on to star in an endless succession of blockbuster movies, all with the coolest directors and co-stars.

Sarah Vine says Clooney is a 'women's man' as he freely admits to domestic house chores - Pictured, George Clooney and his wife Amal


Clooney has always had that little bit of extra depth. He comes across in interviews as quirky, intelligent.

You get the sense that this is a man who, while always serious about doing a good job, never takes himself too seriously. His Nespresso ads, for example, were a masterclass in cheesy self-deprecation.
And now that he is safely married — to the long-suffering Amal, who has had to endure the jealous rage of half the planet — and living in Oxfordshire, it seems he is intent on throwing himself headlong into his biggest role to date: househusband.


He recently told an interviewer how he'd been doing seven loads of laundry a day in lockdown.

'I'm like Mr Mom,' he said, 'literally like my mother in 1964.' And it now transpires that, as well as looking after the couple's three-year-old twins, Alexander and Ella, while Mrs C is busy doing her international human rights lawyer work, he also takes care of other domestic tasks, such as sewing his wife's dresses.

In Steve McQueen's time 'it was all brooding motorcycles and macho leather', says Vine
'I do a lot of sewing the kids' clothes,' he said, 'and my wife's dress that tore a couple of times. I was a bachelor for a long time and didn't have any money, and you have to learn how to repair things.'


In the past, such a revelation would have almost certainly put paid to a man's sex symbol credentials. After all, you could never have imagined a Steve McQueen or a Marlon Brando admitting to such things. It was all brooding motorcycles and macho leather for those types. But that's because those sorts of leading men weren't so much intended to appeal to women, as to other men. Clooney, by contrast, is a woman's man.


Sarah Vine says Marlon Brando (pictured) would never have admitted to sewing kids clothes
And the truth is, there are few things more appealing to a woman than a man who knows how to take care of himself — and who is so secure in his own masculinity that he is happy to be seen to be doing 'women's work' without fear of being branded a massive sissy. It takes courage for a man to embrace his domestic side. It also demonstrates something else: respect. Respect for his wife, and the work she does. And respect for the work of women in general.


So many women — friends and readers — have told me how lockdown has spirited them back to a kind of 1950s nightmare, where as well as doing their own day jobs they find themselves taking on the bulk of domestic duties.

All the extra cooking, cleaning, shopping, home schooling — somehow it always ends up in their laps. One described having her husband at home as 'like having an extra child to look after, only less fun'. Another: 'It's like it's all beneath him.'


Well, it's not. If an A-lister like Clooney can grasp this, so can the rest of mankind. So, chaps, next time a button pops off your shirt or the hem drops on your trousers, don't wait for the Mrs to fix it. Be a real man — and do it yourself.
https://www.independent.ie/opinion/comment/george-clooneys-domestic-skills-are-so-much-sexier-than-any-big-valentines-gesture-40048172.html

George Clooney's domestic skills are so much sexier than any big Valentine's gesture

There's nothing hotter than a man who knows how to look after himself – it means he isn't likely to sit back in a romance and let someone else do all the heavy lifting





George Clooney. Photo by Willy Sanjuan/Invision/AP

Tanya Sweeney
February 03 2021 


Just when you think to yourself that George Clooney can't get any better, along he comes and… well, gets even better.

Already we know Clooney to be a fan of funny pranks, a director of great films, an adopter of pot-bellied pigs, a cutter of his own hair (for 25 years now) and a man who marries powerful lawyers.

And now, we hear that he can also work a sewing machine like a pro.

Admin

Admin




Posts

: 2040


Join date

: 2010-12-05




party animal - not!

Clooney valentine




Posts

: 11905


Join date

: 2012-02-16



[size=28]'When I tell people, they might laugh' – George Clooney and the men who sew
[/size]
[size=16][size=16]More 'sew bros' have taken up the fine art of stitching in the pandemic. What's so appealing about this crafty pursuit?
[/size][/size]


[url=https://twitter.com/intent/tweet?text=%27When I tell people%2C they might laugh%27 %E2%80%93 George Clooney and the men who][/url]


1,637
[size=14][size=34][size=118]G
ood things are rarely described using the suffix 'bro' but the rise of the 'sew bros' could be an exception. That's the name that's been given to the growing number of men who are taking up the fine art of sewing, who can now add George Clooney to their numbers.[/size]
The father of three-year-old twins, who came out as a self-haircutter in December, told 

AARP

 magazine: "I do a lot of sewing the kids' clothes … and my wife's dress that tore a couple of times. I was a bachelor for a long time and didn't have any money, and you have to learn how to repair things."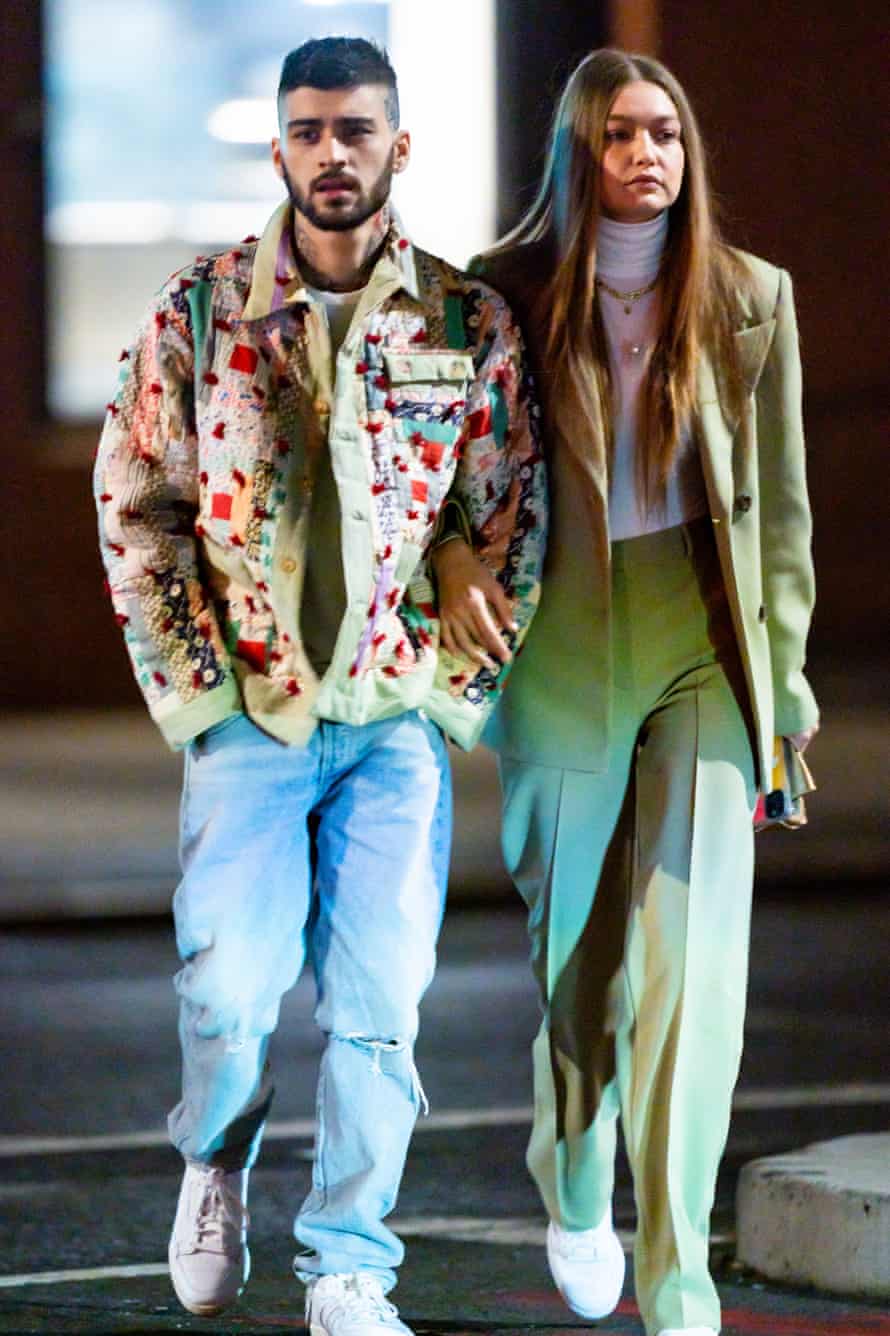 Zayn Malik wearing a Bode jacket, with Gigi Hadid.

 Photograph: Gotham/GC Images
With the pandemic sparking interest in a number of typically lo-fi, domestic pursuits- most recently including 

making marmalade 

and 

hairdressing

, searches for sewing machines have increased 

massively

, while 

John Lewis reported that sales exploded by 127%

. "I feel incredibly lucky to have a business that has flourished during the pandemic," says Michelle Zimmer from Merchant & Mills, a fabric shop in Sussex, who says they have seen an uptick in sales since the pandemic began.
Sewing had always been seen as a typically feminine pursuit, a stereotype that is good for no-one. And the sexist assumption that women will take on the domestic tasks which has only been exaggerated by lockdown. "What's particularly interesting is the rise in younger male crafters we've seen in our community," adds Edward Griffith, the CEO of craft community LoveCrafts. "The majority of our male community is aged 25 to 34, compared with our female audience which is mainly 35- to 44-year-olds." He says that, surveying the community, about a third of them took up needlecraft during the pandemic (this includes sewing, embroidery and cross-stitch).
On social media, sewing is increasingly positioned as a political act. Menders post photographs of clothes they have repaired, or made, in the name of slow fashion. 'Craftivists' protest Trump via the medium of embroidery. But most sewers remain female and most 'Sew Bros' – as coined by 

Esquire

 - I spoke to have been met with raised eyebrows when revealing their hobby.
"When I tell people, they may laugh because they think I'm joking or they look quite surprised by the fact I sew as a guy," says Thabo Sabao, 22, an apprentice software developer who displays his impressive self-made collection of tops and coats on Instagram. This attitude about assumed gender roles is echoed by Peter Cant, a contestant on The Great British Sewing Bee, who has noticed dismissive ideas about sewing – as a typically female pursuits – wrapped in people's reactions. Perhaps this is why, even in its burgeoning state, the 'sew bro' remains a niche of a niche. "The sewing community can be odd towards men, in that tailors are well-respected and almost expected to be men, but men who sew at home can be seen as feminine," he says, before adding "[but] it's what you produce that people look at. I hope so, anyway."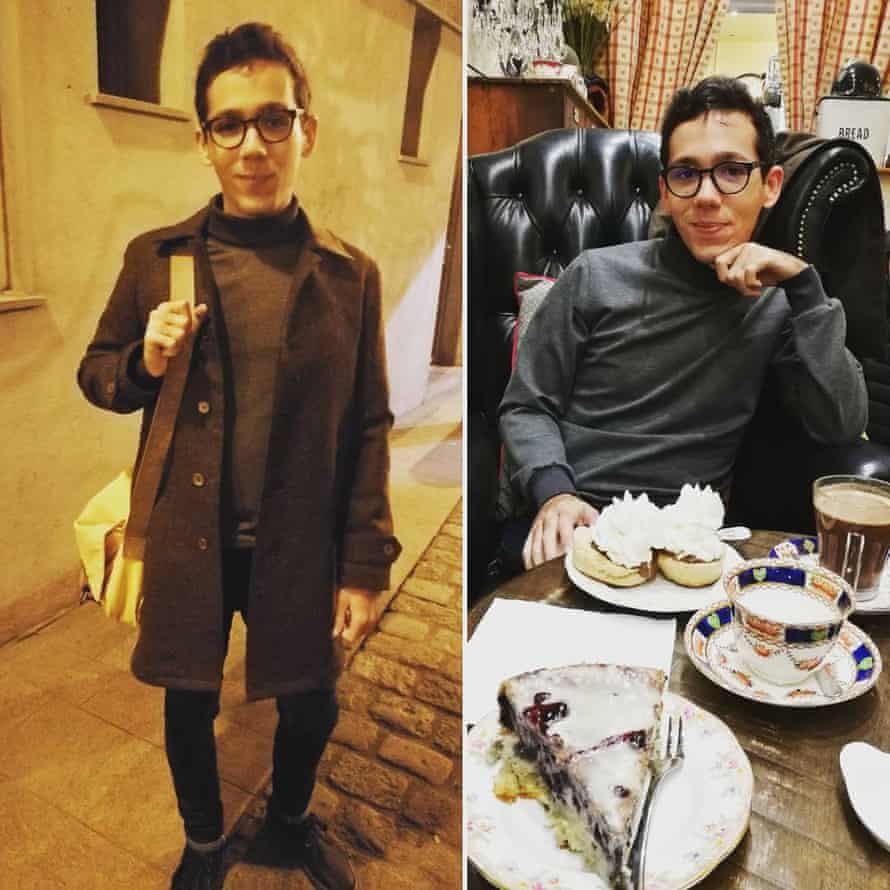 Self made turtle neck jumper and coat, from sewer Mehedi Sarri's instagram ms.sew.

 Photograph: @ms.sew/Instagram
And still the sew bros continue to populate the craft world, regardless of cultural expectations and raised eyebrows. Sabao says that after "looking for something to take me away from my computer screen," he found a sewing machine. Ironically he turned back online for help. "YouTube helped a tremendous amount," he says. "Nearly everything I know came from YouTube." He speaks affectionately about the first pair of trousers he made, out of an Adidas duffle bag. "[they] gave me a real sense of achievement because I self-drafted the pattern for it, and it took me a few attempts, but when I finished it, it came out well," he says.

In the same way "

cottagecore

" has updated homely activities like beekeeping and gardening with a gender-neutral twist, sew bros have subverted the tradwife archetype behind the activity. While menswear designers like 

Emily Bode

 have made DIY processes and upcycling desirable. "I've been contacted by many men through Instagram who have taken up sewing in recent years," says Cant. "[They've been] inspired by the growing need to mend and reuse clothing," like Clooney, "as well as to make unique garments."
"I think men look at our store as a bit of a hardware shop and can spend hours comparing latch hooks, rings, buckles, rivets," Zimmer says. "The men's Foreman jacket was our bestselling pattern of 2020, and it was released years ago." Despite this, Sabao thinks sew-broing is still a niche pursuit. "On [the online community] 

r/sewing

 on Reddit, I find it is dominated by women," he says. "I don't think it is something a lot of men even have on their radar. I think, when we are growing up, mothers and grandmother are more likely to teach a girl to sew."
For Sabao, though, sewing is a full-circle moment. "I recently found out, a lot of my family in Zimbabwe are tailors and seamstresses, so my mum was quite pleased for me to pick up the skill."
[/size]
[/size]

annemarie

Over the Clooney moon




Posts

: 10027


Join date

: 2011-09-11



Poor Alexandra Schulman - she's gone from editor of Vogue to writing articles for the Fail!
https://www.dailymail.co.uk/news/article-9232541/ALEXANDRA-SHULMANS-NOTEBOOK-mans-like-George-Clooney-just-one-way.html

ALEXANDRA SHULMAN'S NOTEBOOK: My man's so like George Clooney (in just one way)

By ALEXANDRA SHULMAN FOR THE DAILY MAIL
PUBLISHED: 01:20, 7 February 2021
George Clooney played a blinder when he revealed he was doing the laundry, the washing-up and even a spot of darning during lockdown, leaving wife Amal to get on with her job of saving human rights. Can that man do no wrong?
Clooney sounds pretty sanguine about being confined to base with his wife and three-year-old twins. He certainly hasn't given any interviews saying he can't wait to get on the first private jet out of here for a bit of roistering with some old mates on Sunset. Or even party with a case of the finest Italian red at his villa on Lake Como.
While in most ways he sadly doesn't resemble that many men of my acquaintance, in this particular way he's one of the boys. It seems that men aren't missing their friends as much as women.

It seems that men aren't missing their friends as much as women. Pictured: Alexandra Shulman
Of course, as it's been shown again and again that women are still doing the lion's share of domestic chores and home schooling, often alongside their own work.
The much-pilloried Government Stay Home, Save Lives advert, picturing the woman of the house ironing, sweeping and teaching while a man relaxes on the sofa with his arm around the kids, was rightly denounced as appalling messaging. But that's only part of the story.


It's not escaping the chores that we crave – though that would be jolly nice – but the relief and joy of outside company.

Men seem to be far more content with these reduced lives, satisfied with the occasional game of online poker or hours in front of the Test match. I live with two men, and while neither would choose to be in this situation, I'm way more bothered than they are about being shut at home.
I and many of my female friends are climbing the walls, desperate to get away from our families and hang out with some other sentient adults.
We miss a good old natter: the gossip, exchange of plans – even the slagging off of our nearest and dearest. FaceTime or Zoom calls don't cut it. And how we miss our social life. Oh to have friends over for dinner, oh for the prospect of a real live party. Men don't seem to be nearly as reliant on friends for emotional sustenance. Do they even need emotional sustenance?
In fact, many of my pals report their male partners are blissful in this quasi-solitary existence. Delighted that they don't have to see anyone and perfectly happy never to go to a party again.
What a ghastly prospect. But perhaps it would be different if you were locked down with George Clooney.


+4


George Clooney (pictured) played a blinder when he revealed he was doing the laundry, the washing-up and even a spot of darning during lockdown, leaving wife Amal (left) to get on with her job of saving human rights
I'm still not entirely convinced that George is actually sewing clothes at home. I think he's more likely fixing damaged items rather than getting out cloth and pattern and running something up.

Admin

Admin




Posts

: 2040


Join date

: 2010-12-05



---
Permissions in this forum:
You
cannot
reply to topics in this forum