https://www.theguardian.com/film/2020/dec/12/the-midnight-sky-review-george-clooney



Four starts!



party animal - not!

Clooney valentine




Posts

: 11765


Join date

: 2012-02-16



[size=28]The Midnight Sky review – George Clooney's post-apocalyptic thriller
[/size]
[size=16][size=16]Clooney directs and stars in this big-budget sci-fi drama about a man braving a radioactive ice storm with a child in his care
[/size][/size]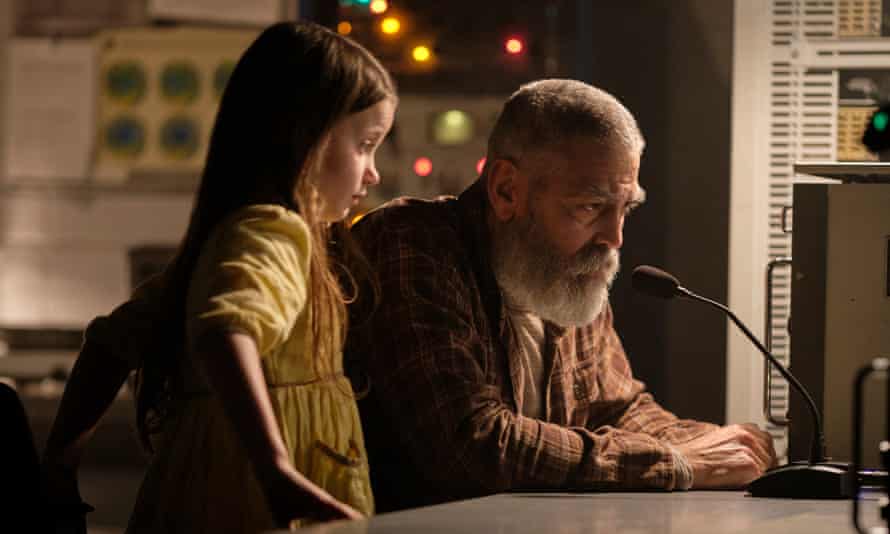 [size=10][size=10]'Expressive, even without words': Caoilinn Springall with George Clooney in The Midnight Sky. Photograph: Philippe Antonello/NETFLIX
[/size][/size]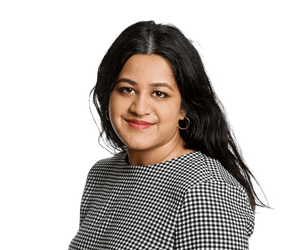 [size=14][size=14]Simran Hans
@heavier_things
Sat 12 Dec 2020 10.00 EST
[/size][/size]




[url=https://twitter.com/intent/tweet?text=The Midnight Sky review %E2%80%93 George Clooney%27s post-apocalyptic][/url]


85
[size=14][size=34][size=118]D
irector George Clooney's moving and deeply melancholy post-apocalyptic sci-fi imagines him as the last man on Earth. The planet has been evacuated and Augustine (Clooney), a scientist with terminal cancer, is alone with his regrets, manning an observatory in the Arctic Circle. When a silent little girl (Caoilinn Springall) turns up, he is prompted to attempt contact with someone in orbit. Briefly, he reaches a spaceship returning from a mission to the habitable planet of K-23. But the signal is weak, and so Augustine and the girl must trek through a radioactive ice storm to a weather station with a better connection.[/size]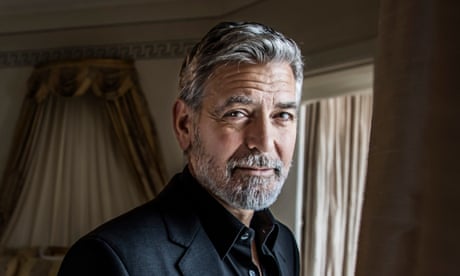 George Clooney: 'It's been a crappy year, but we will come out of it better'
Read more
As in Terrence Malick's 

The Tree of Life

, Alexandre Desplat's score sets a tone of wonder, optimism, and cosmic significance. Set pieces – including a sinking bunker and an astronaut-related injury that sees gravity-defying globules of blood suspended in the air – are thrilling and judiciously spaced. The performances Clooney draws out are even better. Springall is a particular find, expressive even without words, whether playfully pinging peas across the dining table or dragging her duvet and pillow into Augustine's bedroom.
Watch a trailer for The Midnight Sky
[/size][/size]



In cinemas and on Netfix from 23 December




$783,209
contributions
$1,250,000
our goal
Since you're here ...
... we have a small favour to ask. You've read 
20 articles
 since January. As we prepare for what promises to be a pivotal year for America, we're asking you to consider a year-end gift to help fund our journalism.
Millions are flocking daily to the Guardian for open, independent, quality news that is funded by readers like you. Support from our readers has kept Guardian journalism free for everyone else, and has enabled the following:
[*]The Fight to Vote, our year-long series on voter suppression and election integrity ahead of the 2020 election, was read 
19 million
 times around the world
[*]We consider the global climate crisis the defining issue of our time, and published 
4,000
 stories on climate and the environment in 2020
[*]Nearly 
1,500
 US healthcare workers have died during the Covid-19 crisis – a grim statistic we know only because the Guardian has tracked healthcare worker deaths, in the absence of reliable government data. The majority of deaths were people of colour
[*]People in 
180
 countries around the world have read the Guardian since January 2020
We believe everyone deserves access to information that is grounded in science and truth, and analysis rooted in authority and integrity. That's why we made a different choice: to keep our reporting open for all readers, regardless of where they live or what they can afford to pay. Powerful journalism drives change; this is some of the high-impact reporting that Guardian readers funded in 2020.

annemarie

Clooney superfan




Posts

: 9916


Join date

: 2011-09-11



The Washington Post gave it 4 stars.

LizzyNY

Zip a dee Clooney!




Posts

: 7643


Join date

: 2013-08-28


Location

: NY, USA



---
Permissions in this forum:
You
cannot
reply to topics in this forum