http://www.eonline.com/news/907315/ocean-s-eleven-trilogy-coming-to-netflix-in-february
Get ready to spend some quality time with George Clooney, Brad Pitt and Matt Damon this February.
The Ocean's Eleven trilogy—Ocean's Eleven, Ocean's Twelve and Ocean's Thirteen, is coming to Netflix that month, E! News has learned.
Steven Soderbergh's heist films were released between 2001 and 2007 and star the three actors. The first two movies also feature Julia Roberts while the second one also stars Catherine Zeta-Jones.
The full list of movies and shows coming to Netflix in February will be released on Tuesday.
Netflix had included Ocean's Twelve on its roster in early 2017 but this is the first time all three films will be made available for streaming on the service in the United States.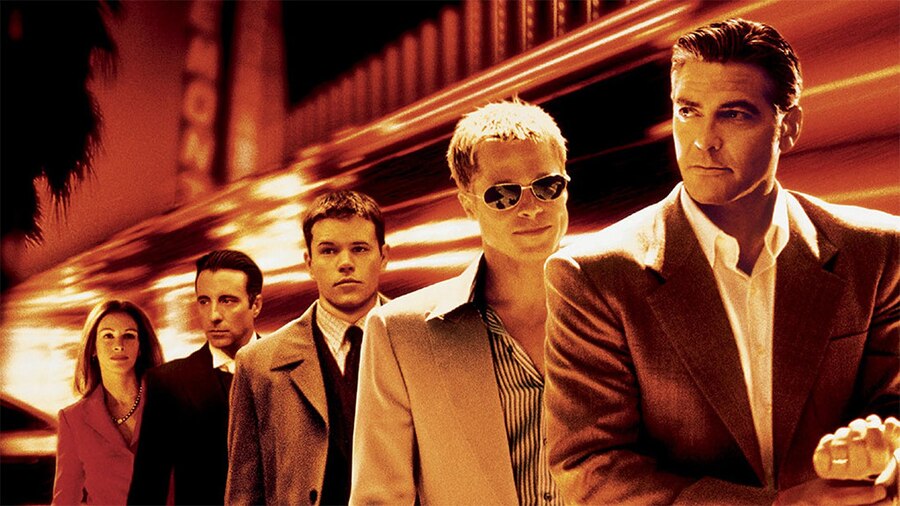 PigPen

Training to be Mrs Clooney?




Posts

: 2349


Join date

: 2014-05-20



PP - Saw that. I just saw them on cable last week but I guess now I can binge-watch on Netflix until I finally figure out how that damn robbery worked! It still doesn't make sense to me!

LizzyNY

Zip a dee Clooney!




Posts

: 7452


Join date

: 2013-08-28


Location

: NY, USA



Lizzy, I think it's time to give up that ghost.

Way2Old4Dis

Mastering the tao of Clooney




Posts

: 2676


Join date

: 2012-06-25



Way2Old - If only! Even when I try not to think about it, I can't watch the movie without it sneaking into my brain. Last time I double checked that there is no Bellagio logo on the floor of the vault they break into - but they are actually in the hotel because they go down the elevator shaft and Danny is locked in the room with Bruiser and all the other stuff! So what's the point of the video (except to get Linus to the elevator?) and HOW DID DANNY GET BACK IN THAT DAMN ROOM WITH BRUISER?????????

This movie makes me crazy!!!!!!!!!!!!!!!

LizzyNY

Zip a dee Clooney!




Posts

: 7452


Join date

: 2013-08-28


Location

: NY, USA



---
Permissions in this forum:
You
cannot
reply to topics in this forum