Found on frenchies
Google Translation
Beautiful and Palermo: Ottavio Amato I'm the stand-in for Clooney!
Tuesday, September 16, 2014, by glittersicilia
Milvia Averna - By the end of the month will say yes and it will bind to its lawyer but there is another person who can boast of "tight as a bond" with the glamorous Hollywood actor George Clooney is the Palermo Ottavio Amato, his stunt double. At least for the time of one spot ...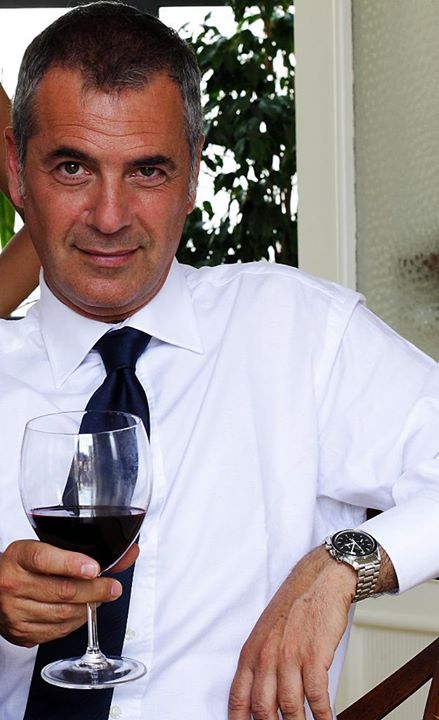 Salt and pepper, as elegant as the American star, Amato has toured in recent days, in Cernobbio on Lake Como, the new ad of Nespresso in which he stars Clooney for years. "I had already made ​​his" double ", it says so - says Ottavio Amato - in the previous spot, shot in Milan in 2010, in which also participated John Malkovich."
The contents of the spot are still "top secret" but you know that the director is Grant Helsov, photography is Phedon Papamichael and the first assistant director is Mishka Cheyko, important names of world cinema. The actor joins George Clooney, however, is Jean Dujardin, won an Oscar in 2012 with The Artist.
"The function of the" double "- continues Ottavio Amato, who also starred in numerous television roles and commercials as the protagonist - is to shoot scenes from afar, or body parts, or even just making the shots that are then carried by 'main actor. With us, there was also the "double" of Jean Dujardin and his name is Gianluca Paduano. "
And on the personality of the lovely George says: "Behind the Scenes Clooney is a person very cordial and fun. Kids often during breaks, it is very nice and my acknowledged. We were greeted by friends and I was pleased. Jean is also very nice and funny, and the two often there were spontaneous gag during the filming. "
The clothes worn in the ad are of Armani, "our measurements are the same and also, in principle, build. There must be some similarity if they called me back for the second time, "he concludes.
http://glittersicilia.it/bello-palermitano-ottavio-amato-controfigura-clooney/

Nicky80

Casamigos with Mr Clooney




Posts

: 8561


Join date

: 2013-05-01


Location

: Germany



Yes....they're very similar in looks.
A nice little background story. 
Thanks.  

Joanna

George Clooney fan forever!




Posts

: 19431


Join date

: 2011-11-17


Location

: UK



Ummmm, yeah. I wonder if he got to keep the Armani suits? What a fun role, anyway.

Katiedot

Admin




Posts

: 13223


Join date

: 2010-12-05



Bet George made sure he did.

PigPen

Training to be Mrs Clooney?




Posts

: 2349


Join date

: 2014-05-20



---
Permissions in this forum:
You
cannot
reply to topics in this forum