We all know that pretty much every picture we see nowadays has been photoshopped, but it always amazes me how even knowing that, I still tend to think the 'shopped picture is real. Is it any wonder women have self esteem and self image issues when this fantasy is all we see?
http://mashable.com/2012/03/06/photoshop-transformations/#36613-12

With ever-more sophisticated software, media photograph touchups are now commonplace and widely accepted.

But should it be so extreme? Some would argue that airbrushing images for the beauty industry's version of perfection grossly distorts our ideas of beauty, creating a false benchmark that's utterly unattainable.

At the very least, when you see the extent to which photos can be digitally altered, you'll view future images with a healthy dose of skepticism. We've found nine YouTube videos that take you through the Photoshop transformation process.

Take a look through our video gallery for some stunning transformation sequences. In the gallery below, take a peek at 15 dramatically Photoshopped "before and after" celebrity photographs

Katiedot

Admin




Posts

: 13223


Join date

: 2010-12-05



It's the picture of Angelina Jolie that gets me. When I look at the photoshopped version, I think she looks natural, beautiful and real. Sure, she's got good makeup on but it doesn't look false: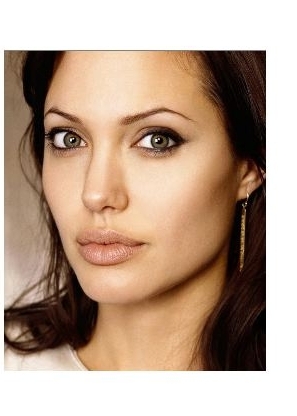 And then I see the original picture (where she also looks beautiful, natural and real) and I realise how much my idea of real has shifted, thanks to photoshop: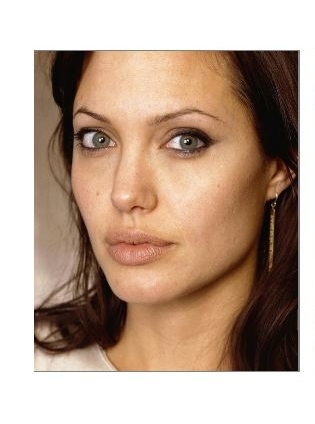 Katiedot

Admin




Posts

: 13223


Join date

: 2010-12-05



Thanks Katie, for this post. It's affirming to see that the public is being fed a lie. And no wonder fans tell celebs they look older when they see them in person, because they do!

Lakin460

Slow dancing with George Clooney




Posts

: 6802


Join date

: 2012-03-01


Location

: Ohio, USA



Just so you know photo shop isn't something new....my Dad was a commercial artist....specifically a "photographic retoucher".... they actually airbrushed or used paints on photos to "clean" them up. He worked on lots of photos of models....he did work for Harper's Bazaar and knew the photographer Francesco Scavullo. Because of this I never believe the photos I see. I remember he showed me photos of an actress before and after he took out her wrinkles....

silly girl

Hi ho, hi ho, it's off to Clooney I go!




Posts

: 3299


Join date

: 2011-02-28



I wish I had a photoshopper every day as I get ready for work!!!!

melbert

George Clooney fan forever!




Posts

: 19324


Join date

: 2010-12-06


Location

: George's House



Melbert,
You should see what a really good makeup artist, like those on set, could do to make you look even more beautiful.

davidarochelle

Super clooney-astic fantastic




Posts

: 1403


Join date

: 2011-09-20



I'll stay with my dime store make-up, mostly doing my beautiful eyes, as I'm not ever going to impress ANYBODY at work!!! And, I don't go out, so...

melbert

George Clooney fan forever!




Posts

: 19324


Join date

: 2010-12-06


Location

: George's House



---
Permissions in this forum:
You
cannot
reply to topics in this forum